Traditional pans were made of copper and cast iron, of course there were problems with this two materials and as technology advances so are our pans improve. Porcelain enamel is an example of a modern material used in manufacturing the most exquisite pans. It's applied on pans to create a protective coating against rusting or direct contact of food and metal.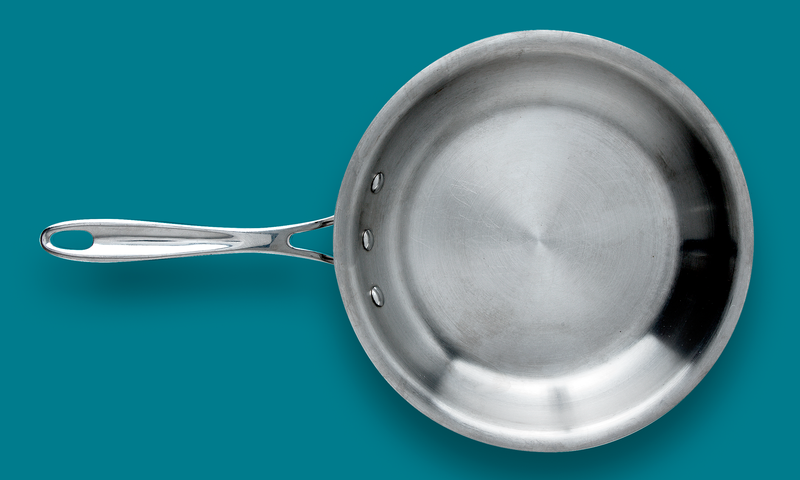 Unlike copper or cast iron, stainless steel does not rust and neither does it have chemical reactions on alkaline or acidic foods. Its cost friendly and definitely worth the cost. One would actually consider it the right material for this purpose. It's problem on the other side is that it doesn't conduct heat well. However, an aluminum or copper core is put inside the pan to solve this and ensure heat is conducted evenly. Cookingpotsnpans.com is an excellent resource for this.
It's important to clean your steel pans after use and store it dry. However, some few measures should be observed when cleaning. I.e. you should use hot soapy water and scrub only with nylon scrapers. At all times you should never use metal scrappers since they scratch the steel. On the other hand when you use a dishwasher, the high temperature in the drying process subjects them to formation of water spots.
Glassware is also amazing when it comes to cooking on top of the stove or in the oven. They are costly but on the other hand their practicability justifies it. They're incapable of conducting heat evenly which often leads to creating hot spots and thus not the popular type of cook ware around.